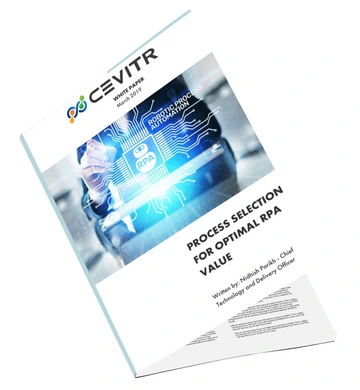 DOWNLOAD OUR FREE PROCESS SELECTION FOR OPTIMAL RPA VALUE GUIDE
This document sets out the many planning factors which an organisation should deliberate on, to avoid fundamental errors in RPA solution design & delivery as well as considerations for an enduring automation journey. Find out more, including:
What a 'digital workmate' is and how it can benefit you.

How to determine factors for optimal RPA solutions.

How to develop building blocks of an organisation-wide RPA roadmap.
And much more. Fill in the form to get your free copy!