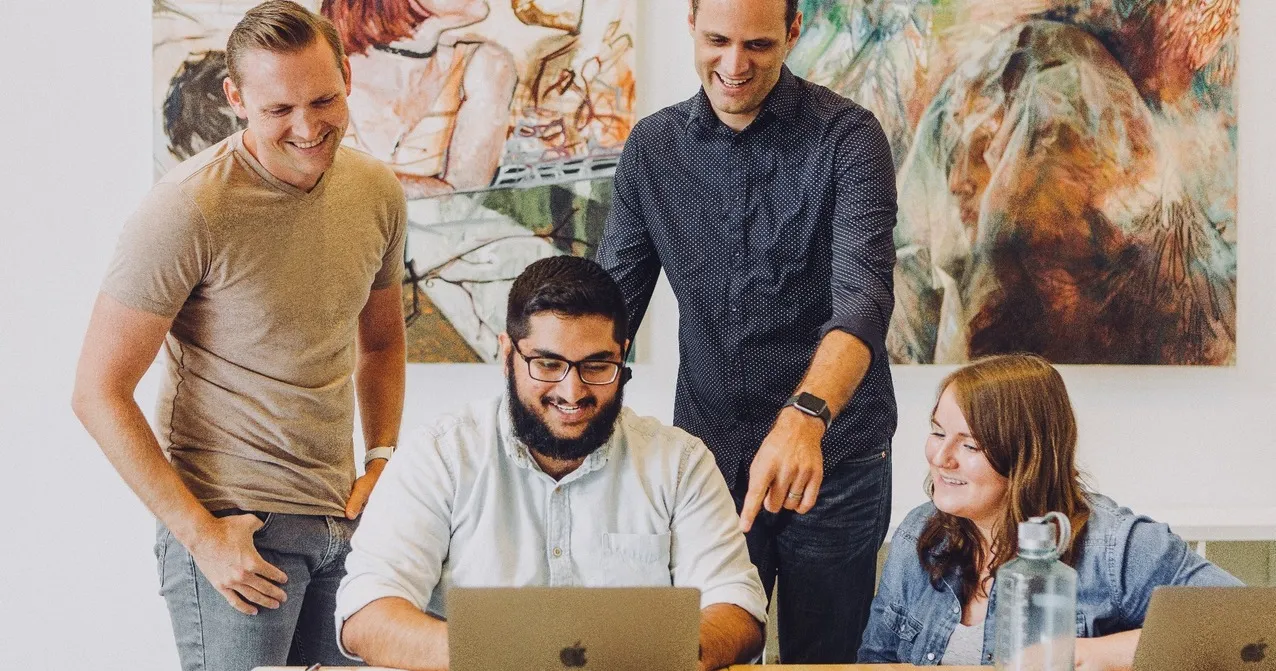 Can Introducing RPA Into Your Business Create Happier Employees?
Automation in the workplace – fuelled by a new generation of cloud-based business software platforms – has been transforming businesses of all sizes over the past 10 years. The trajectory of automation technology is to make manual and repetitive tasks progressively easier, particularly data entry and administration. On a practical level this saves time, but it also reduces the number of errors and duplications that come with manual data entry. This, in turn, can lead to happier employees.
Better Living Through Robotics – Introducing RPA Automation
Robotic process automation (RPA)
takes this concept one step further, by automating not the software but the operational process itself. RPA is a sophisticated technology that, along with AI, can actively take on data entry and manual tasks for you, using your current systems, in the same way as an administrative assistant would. This can make your workforce happier by entirely removing the burden of admin from their shoulders, letting them focus on more productive tasks and attaining greater job satisfaction in the process.
Benefits Of RPA In Business
There are several unexpected human benefits of RPA automation beyond the practical advantages of cost and time savings. These include:
Greater job satisfaction: It is a rare person that genuinely enjoys data entry and admin, especially if they have to find time for it on top of their day-to-day role. Taking this away from employees saves time, but also allows people to invest more of their productive time and energy into exceeding at their job. By spending more time doing the things they enjoy about their job, they'll enjoy coming to work more, make fewer mistakes, stay in post for longer, and get on better with their colleagues.
More opportunities for training and upskilling: RPA automation liberates valuable time that can be focused on other non-job-related activities, including CPD (continuous professional development) and skills sharing with other colleagues. This can also increase employee happiness by making staff feel that their employer is investing in their career and future and opening up opportunities to develop their job prospects.
Reduced stress: Employees often feel under pressure to meet deadlines and targets at work, and this is exacerbated if precious time is wasted on admin tasks. RPA allows employees to meet deadlines more comfortably, thus reducing their stress levels at work. With reduced stress comes greater motivation, less tiredness, and greater productivity, allowing an increase in targets without taking a toll on your employee's health.
Better relationships: Employees that are continually stressed and busy don't have much time or energy to spend getting to know their colleagues. This harms relationships and can reduce team cohesion and collaboration. RPA can increase the opportunities for employees to work and socialise together on both a formal and informal basis, without diminishing productive time.
At Cevitr we provide a range of advanced RPA capabilities on a managed service basis that can help companies digitise their working practices and save time and money. To find out more about how we can help, or to book a free product demonstration, please
get in touch
.