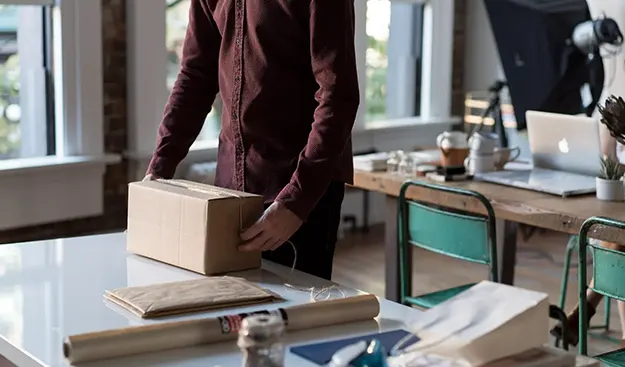 Grow Your ECommerce Business with RPA Software
Driven by advances in website security, reliable mobile Internet, and increased smartphone use, eCommerce is rapidly growing in significance, influence, and reach.
In 2019, global eCommerce was worth an estimated $9.09tn and is expected to achieve a compound annual growth rate of 14.7 percent by 2027.
For retail businesses, this represents a lucrative opportunity to expand into new markets and demographic niches online; however, the challenges of the global eCommerce marketplace mean that companies who fail to achieve maximum productivity risk losing pace with their better-placed competitors. For smaller businesses especially, increased sales result in a greater volume of manual work, so Robotic Process Automation (RPA) can help businesses to expand their online sales operations without the cost of recruiting new staff.
What Is RPA Automation And How Can It Help Your ECommerce Business?
RPA in eCommerce is a powerful software solution that allows repetitive and time-consuming procedural tasks to be fully automated, thereby freeing human workers from completing these tasks. RPA software bots can be programmed to closely observe set rules and commands that were, previously, concealed within an IT application, to enable them to execute the task autonomously across multiple platforms, without the need for constant human intervention or monitoring.
Ecommerce – maybe more than any other type of business – frequently relies on manual administration tasks, such as website management, online content creation, order processing, inventory management, price matching, statement reconciliation, and sales analytics.
By implementing an RPA solution, eCommerce businesses can benefit from:
Fewer mistakes, creating a more accurate and responsive business that meets customers' needs more quickly.
Greater efficiency without needing to recruit new staff as the business scales up.
Better management of sales data, leading to more insightful decision-making and demand forecasting.
Optimised inventory management to reduce costly overstocking or stock-outs and a more fluid supply chain.
Automated order tracking processes, so customers are fully informed about the status of their orders.
Lower call handling times in eCommerce customer call centres.
Quicker resolution of enquiries and complaints, contributing to improved customer satisfaction.
Releasing Your Business To Achieve Its Full Potential
When demand for your products spikes, it is important that you respond quickly. Customer loyalty depends on high levels of satisfaction; your business's ability to meet demand will dictate how your brand will be perceived by consumers.
Surging demand often results in soaring levels of administration tasks which, if not completed quickly, can hold back your growth. RPA software can take care of the routine and time-consuming admin, releasing your team to focus on strategic activities that will unleash your business.
Ready To Give Your ECommerce Business The Edge?
RPA software can unlock the potential of your e-commerce business, making it more competitive in a challenging global marketplace.
At Cevitr, we can provide expert advice about how to achieve success from RPA and help you to become a more productive and efficient business. To find out more, please contact us today.

image Source: Unsplash