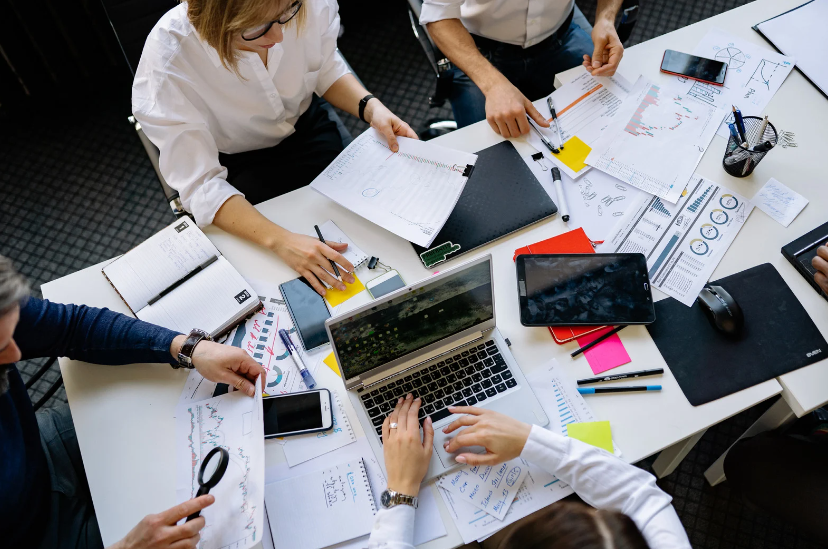 What Is Hyper-Automation And How Can it Benefit Your Business?
Hyper-automation is expected to be one of the most significant technological developments of the next ten years. With the automation of repetitive business processes already underway in many spheres, hyper-automation will blend three powerful tools – Robotic Process Automation (RPA), Machine Learning (ML), and Artificial Intelligence (AI) – to swiftly identify, vet, and automate as many processes as possible, thereby improving data sharing, real-time access to information, and productivity. In this article, we discuss what hyper-automation is and how it could benefit your business.
What Is Hyper-Automation?
The US technological research firm Gartner defines hyper-automation as 'a business-driven, disciplined approach that organisations use to rapidly identify, vet, and automate as many business and IT processes as possible'. Hyper-automation is not a single technology, such as RPA - by orchestrating the use of multiple tools and technologies, it aims to make business processes more sophisticated and intelligent, helping to optimise the way tasks are completed.
Hyper-automation involves more than simply using RPA to automate repetitive tasks. It can extend to multiple departments, systems, applications, or job roles that are heavy on human intervention or cognition, releasing staff to concentrate on more complex tasks that require a higher degree of judgement. Hyper-automation is making waves across many sectors of commerce and industry, including healthcare, travel, government agencies, and insurance.
What Are The Benefits Of Hyper-Automation?
Hyper-automation offers many benefits, both in terms of business performance and employee wellbeing:
Processes are completed more quickly with fewer errors, as the integration of RPA, Artificial Intelligence, and Machine Learning promotes faster and more efficient working practices.


Lower operating costs because of improved business efficiency: Gartner estimates that hyper-automation tech could

reduce costs

by up to 30 per cent.





Happier, more loyal staff who, freed of the responsibility to carry out mundane and repetitive tasks, can be redeployed to make a more incisive contribution to business development and growth.





Improved decision-making as business data can be extracted more quickly, resulting in faster, better-informed decisions.
Overall, the ability to automate multiple tasks in a remarkably short amount of time benefits businesses by giving them back more time and improving their agility to respond to changing circumstances, thereby making them more competitive and resilient. Because the automated processes can run 24 hours a day, 365 days a year, you can expect to benefit from a significant Return on Investment (ROI): global management consultancy McKinsey & Company reports that, in the first year alone, hyper-automation can deliver a ROI of between 30 and 200 per cent.
Simplified Digital Automation With Our Managed Services Model
Our Managed Automation Services enable our expert team to take control and responsibility for effective deployment of your business's hyper-automation solutions, to deliver fast, reliable, and predictable results.
To increase the speed and efficiency of implementation, we can manage all stages of implementation, from consulting and design to deployment and maintenance – with the entire process delivered in weeks. Any potential issues are addressed, so you can be confident of a more streamlined and efficient workplace that increases productivity, eradicates human errors, and instills greater happiness for your human workers.
Implementing Hyper-Automation: A Case Study
At Cevitr, we have helped implement this concept in different sectors, including a leading hospitality chain with hotels in multiple countries. During the ongoing engagement, we have automated over 15 business processes for this client, including front-office functions, finance, operations, and third-party interactions.
Many of these processes run every day, sometimes repeatedly, 365 days a year. To meet our client's requirements, we ensured rapid service delivery: the average time from identifying the process to implementing fully functioning automation has been less than three weeks.
Our hyper-automation solutions provide a significant Return on Investment, as our expert team ensure that digital workers are deployed with the right architecture to guarantee effective operational delivery from day one, yielding immediate benefits.
Find Out More
To find out more about how hyper-automation could transform your business, why not arrange a free, no-obligation consultation with our expert team.

Image Source: Canva