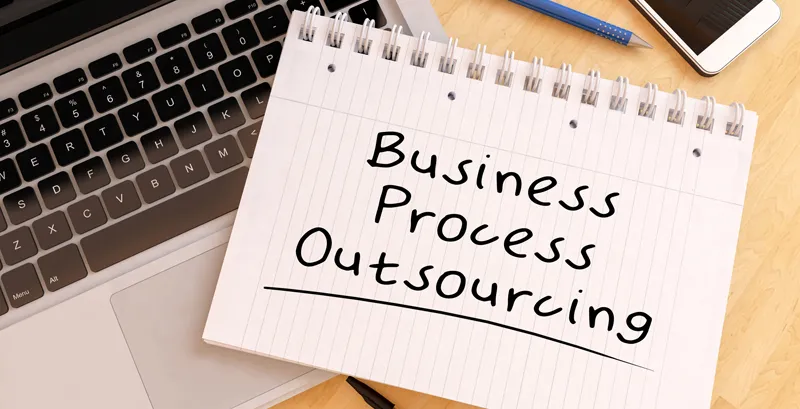 A Quick Guide To Business Process Outsourcing
Business process outsourcing (BPO) is a catchall term for when a company uses a third party to carry out an important back-office or administrative function. Classic examples of BPO include using an accountancy firm to manage financial accounts and payroll, a marketing agency for digital marketing, or a recruitment agency to handle talent acquisition.
What Business Functions Are Covered By a BPO Provider?
These days, however, a far wider range of business functions are covered by BPO service providers, with the potential to save businesses valuable time and money in areas as diverse as:
Supply chain management
Project management/manufacturing production management
Quality assurance
Payment processing
Admin support/PA
Logistics
Accounting
Research and development
In fact, almost every 'behind-the-scenes' aspect of a business, including both front office and back-office functions, can be improved through business process outsourcing, delivering cost savings, flexibility, and better performance for your business.
BPO allows your staff to focus on the core activities that make you money, improving profitability and driving down overheads.
There are some subtle but important differences between modern business process outsourcing and traditional outsourcing. While both involve assigning internal business processes to a third party on a supply/commodity basis, in the traditional outsourcing model, the processing takes place off site, normally at the workplace of your supply partner.
Modern business process outsourcing, however, utilises cloud-based software and robotic process automation (RPA) to perform your processes locally, using your own systems and databases. RPA involves employing technology that can be tailored to handle all of your back-and-front office tasks that do not require human judgment and skill, thereby essentially outsourcing admin, data transfer, and many more traditionally time-consuming tasks to a digital worker. This gives you all the benefits of a remote BPO operation with improved visibility, accountability, and security. The model also cuts out the handover and change management involved with remote outsourcing, allowing a more responsive approach to BPO that meets the needs of your business.
Advantages of an RPA-Powered Business Process Outsourcing Partner
There are several advantages of a business process outsourcing partner, including:
Streamlined business models – Businesses that outsource require less in-house infrastructure to manage their essential functions, giving them greater flexibility to respond to market changes and capitalise on opportunities.
Increased competence – Outsourcing to a specialist provider gives you access to knowledge and tools you may not have in-house, giving you productivity and speed advantages, often at a lower cost.
Access to new technologies and processes – as specialists in their field, your BPO partner will have access to the latest tools, training, and best practices associated with their craft, saving you money on investment and upscaling your own workforce.
Greater scalability – Using a BPO provider extends the coverage and reach of your business, with many service providers now offering 24/7 service, multiple language support, and coverage from different time zones.
Efficient Automation Solutions From Cevitr
At Cevitr we offer a comprehensive BPO service, powered by RPA, covering all major business processes, using a sophisticated robotic process automation system that leverages your own software platforms and procedures. This saves you money outsourcing processes to multiple providers and gives you better visibility over your outsourcing spend. To find out more, please
get in touch today
to arrange a free product demonstration and see how our solutions can save you time and money.